November 3
@
8:00 pm
–
November 4
@
12:00 am
Creatures of the night descend on Georgia's oldest city for a hauntingly good time, complete with music, drinks, photos and more! (18+)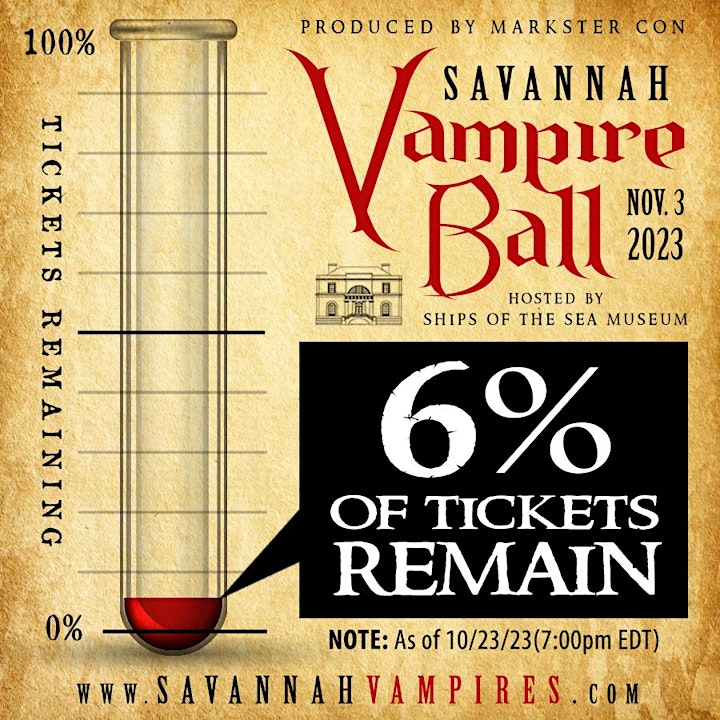 On Friday, Nov. 3rd, 2023 join your fellow creatures of the night as it'll be time to ascend again into Georgia's oldest city for a night like no other.
Grab your capes, sharpen your fangs, dust off your boots and come quench your celebratory appetite as Markster Con's infamous VAMPIRE BALL returns for one evening only (8pm-Midnight, 18+, non-smoking) for a 4th year.
Details are still being confirmed but so far it's shaping up to be a bloody good time:
➡️ Special Musical Guests THE TOMB TONES (first performance in Savannah!)
➡️ Vampire-themed SHIPS OF THE SEA drink specials
➡️ Featured and Roaming Photographers
➡️ Crowning of a Vampire King & Queen
➡️ Late-night DJ / dancing
➡️ Charity CANNED FOOD DRIVE: Every 2 cans donated equals 1 raffle ticket. The more cans donated means more raffle tickets to win donated raffle prizes, benefitting Emmaus House of Savannah.
➡️ ….and much more will help round out the night!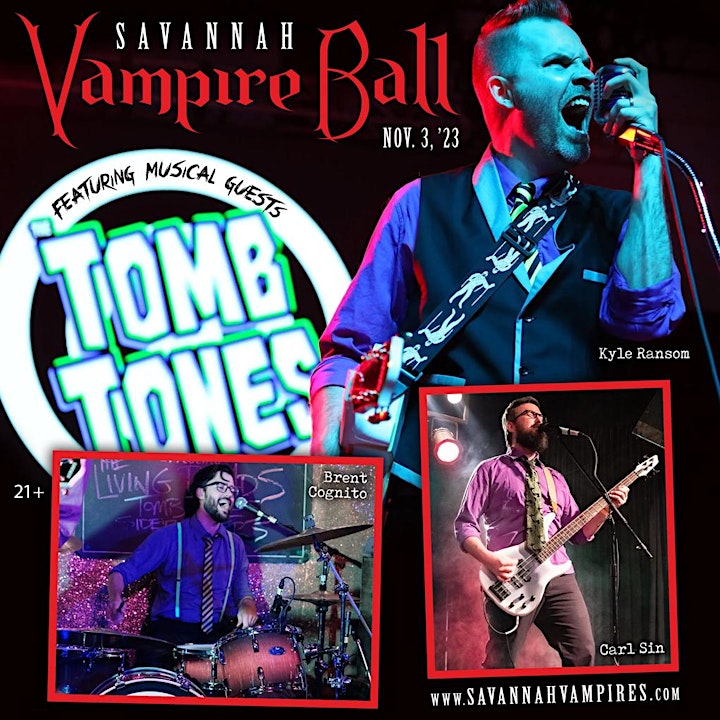 Straight outta their graves in Atlanta and making their first appearance at Savannah's 2023 Vampire Ball, THE TOMB TONES will trick or treat your ears to a witch's brew of hokey horror references, infectious hooks, and spooky storytelling that's oozing with novelty Halloween punk rock sweetness.
Drawing inspiration from classic favorites like The Cramps, The Ramones, and the B-52s, THE TOMB TONES have made their own monster by realizing a spooktacular vision for a cartoonish Buddy-Holly-meets-The-Twilight-Zone aesthetic.
With original songs like "Dracula's Brother", "My Girlfriend's A Zombie", "Party At Horror Beach", and "Monster Movie" most anyone will realize why this creepy trio is a perfect fit for Savannah's annual VAMPIRE BALL (18+) on Nov. 3rd, 2023.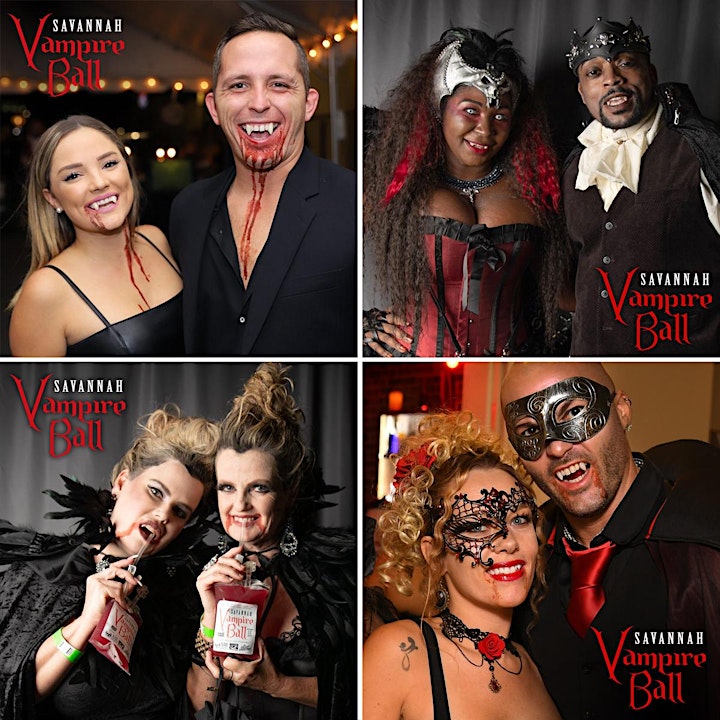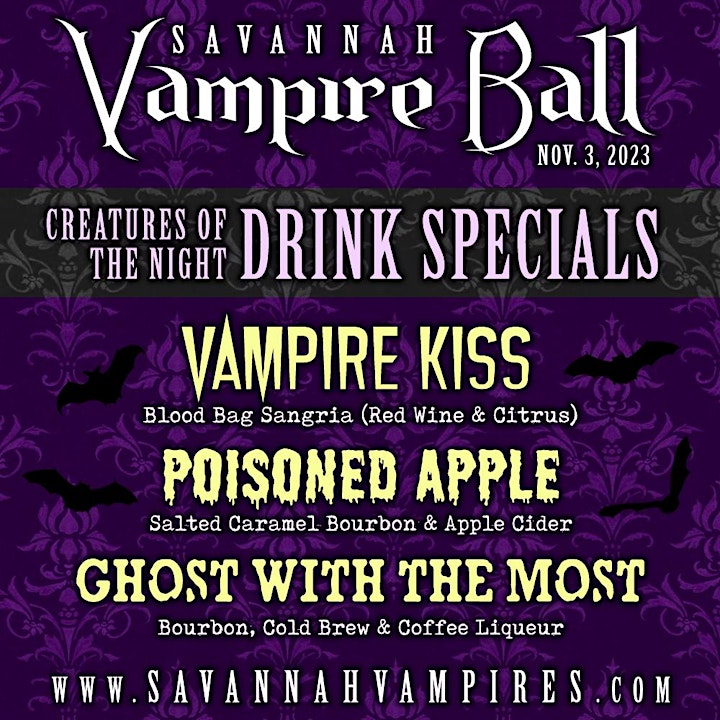 Go ahead and get Nov. 3rd, 2023 on your creepy calendars and don't delay in securing an Adv. Ticket as we can't guarantee any will be left night of the event – previous VAMPIRE BALLs hosted in Savannah have sold out almost 2 months in advance!
NOTE: The event is 18+ and requires a ticket for entry .
GENERAL CONTACT: markstercon.savannah@gmail.com
TICKET CONTACT: markstercon.tickets@gmail.com
EVENT WEBSITE: www.SavannahVampires.com