Charlie Fog Band's annual Jerry Day happens this year @ Victory North. Spend the day w/ local vendors & music by Charlie Fog and Swamptooth!
Join us for a musical celebration of Jerry Garcia and the Grateful Dead with Charlie Fog Band and Swamptooth. Swamptooth will kick the night off followed by an electric set of Grateful Dead and Jerry Garcia Band tunes with Charlie Fog Band. Capping off the night, Swamptooth will join Charlie Fog Band on stage for an unforgettable Jerry super jam. Bring the whole family for this all-ages concert at beautiful Victory North!
Come early, starting at 3pm, to enjoy Savannah's own Shakedown Street in the Victory North courtyard with local vendors and artists.
CHARLIE FOG BAND BIO
Performing the music of the Grateful Dead and Jerry Garcia.
Charlie Fog Band brings a full Grateful Dead show. Whether the line up and instrumentation lends itself to the sound of 1972 or even 2 drummers and a full 1977 or 1989 Dead show, Charlie Fog Band's setlists change for every show, combined with the live interplay between musicians and crowd, it truly takes us all to that PLACE!
Searching for the sound of what it felt like to be at a Dead show!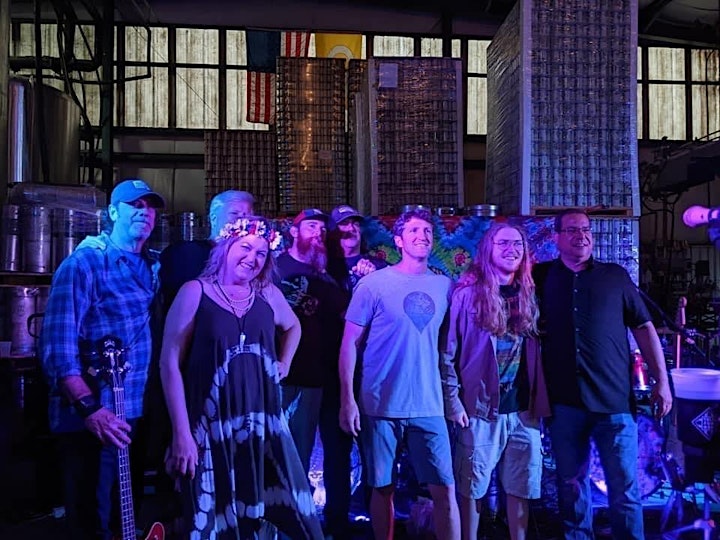 Swampooth Bio
Drawing from a vast depth of internal talent, Swamptooth plants one foot firmly in the traditions of bluegrass, keeping a uniquely Southern string sound close to their hearts while bravely progressing the genre beyond its boundaries.
Infectious melodies, technical prowess and powerful songwriting merge from the hands of master musicians with decades of songwriting behind them and a modern sound guiding their future.
In live shows, Swamptooth's musical narrative takes Ralph Stanley and Cher on a back road to the Georgia swamp where they are met by a cosmic traveler carrying a sitar.
Coupling a high-energy, relentless bluegrass sound with the steadfastness of professional, experienced troubadours, Swamptooth embodies an indelible appeal that can ignite the passion of nearly any audience who happens across their path.
Swamptooth was forged in early 2020 around a simple desire to keep playing their instruments while waiting out the unknown variables of a changing world. Comprised of longtime picking partners Cory Chambers (mandolin, vocals), Jay Rudd (guitar, vocals), and Jimmy Wolling (banjo, sitar) along with fiddle virtuoso Vito Gutilla (fiddle, vocals) and Katie Rudd (bass), Swamptooth's lineup bears several decades worth of seasoned musicianship.
From the malaise of a challenging year, Swamptooth emerged with a debut 11-track album of all original tunes. "B-Flat Earth" spotlights the band's instrumental acumen coupled with a pop sensibility and a surprise visit from a psychedelic sitar. Unmistakably bluegrass, yet surprisingly modern and cosmic, "B-Flat Earth" is a powerful debut from a group of tenured musicians at the peak of their profession.