Register your Parade Float or buy T-Shirts for the 2023 Tybee Beach Bum Parade! The world's most fun water fight right here!
Register your float as a business, organization, family or group right now and get ready to GET WET! Just CLICK ON THE GREEN TICKETS BUTTON
Want to Register the old fashioned way? No problem, just email tybeejack@live.com and we will send you a PDF form with sign up instructions.
The parade kicks off at 6:30PM at the North Beach Parking Lot and makes it way through the Island on HW80 / Butler Ave all the way to Tybrisa Street. Register your float now for all the FUN!!!!
SPECTATORS ON THE PARADE ROUTE ARE FREE – GET THERE EARLY WITH YOUR WATER WEAPONS LOADED!
NEW!!!
We are adding T-Shirt Pre Sales for Pick Up at the Beach Bum Coronation..ON MAY 3 at 5:00PM at the American Legion Post 154 on Fort St. — or on Parade Day at the North Beach Parking Lot at 5:00PM.
Get yours now, don't miss out. We sell out every year. See our past designs below. 2023 DESIGN IS IN PROGRESS AND WILL BE MOST AWESOME!
Sorry, we do not ship T-Shirts.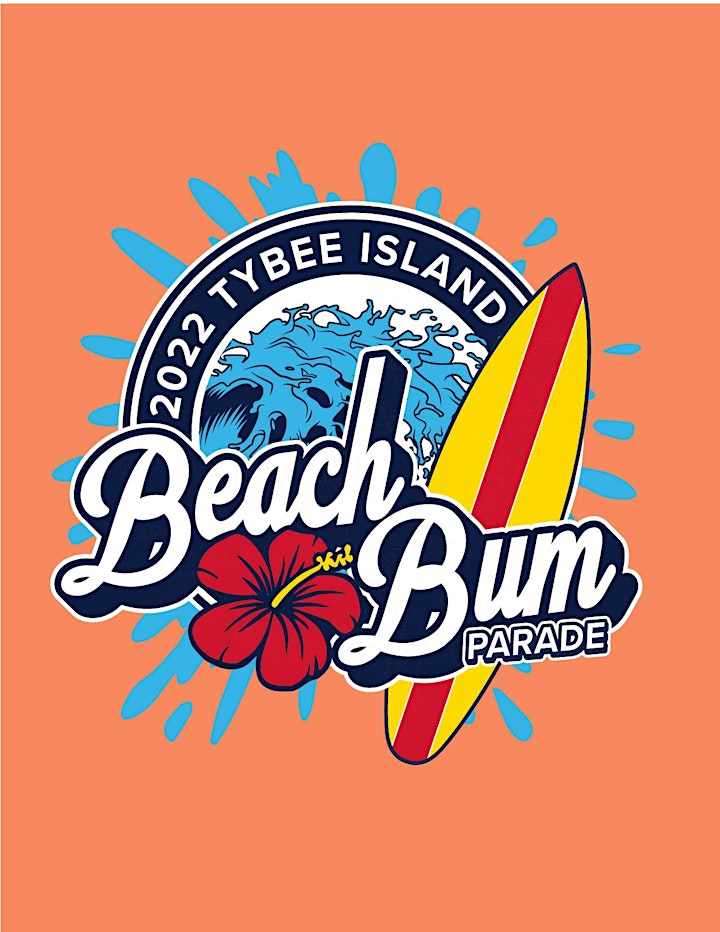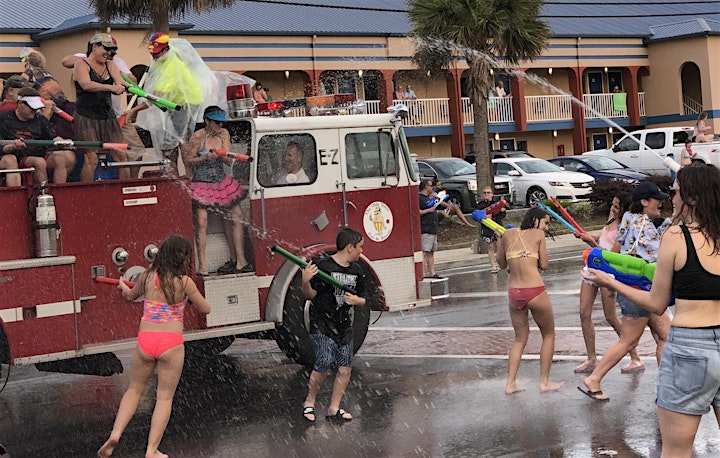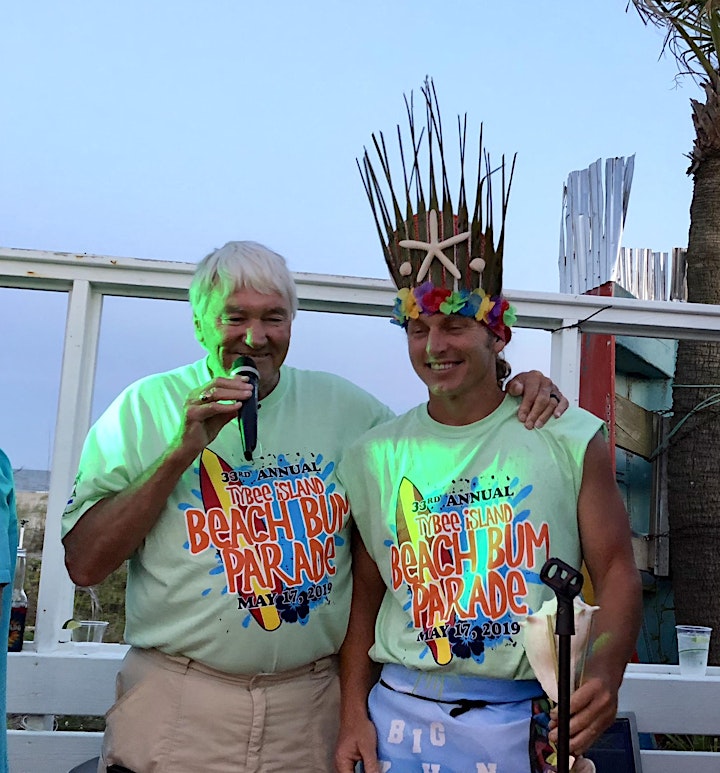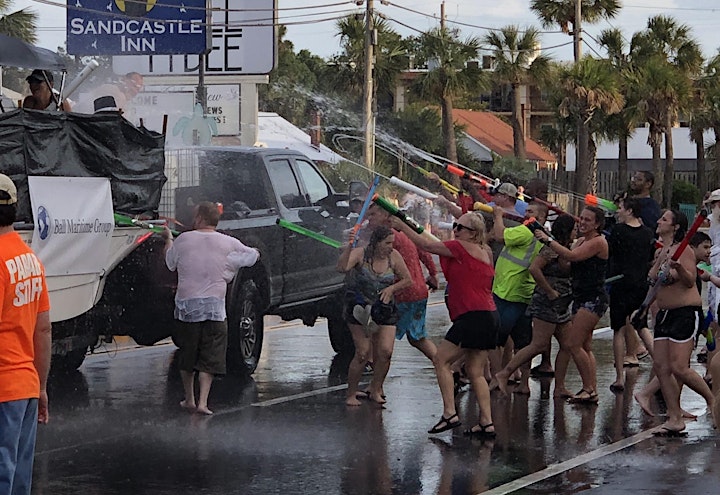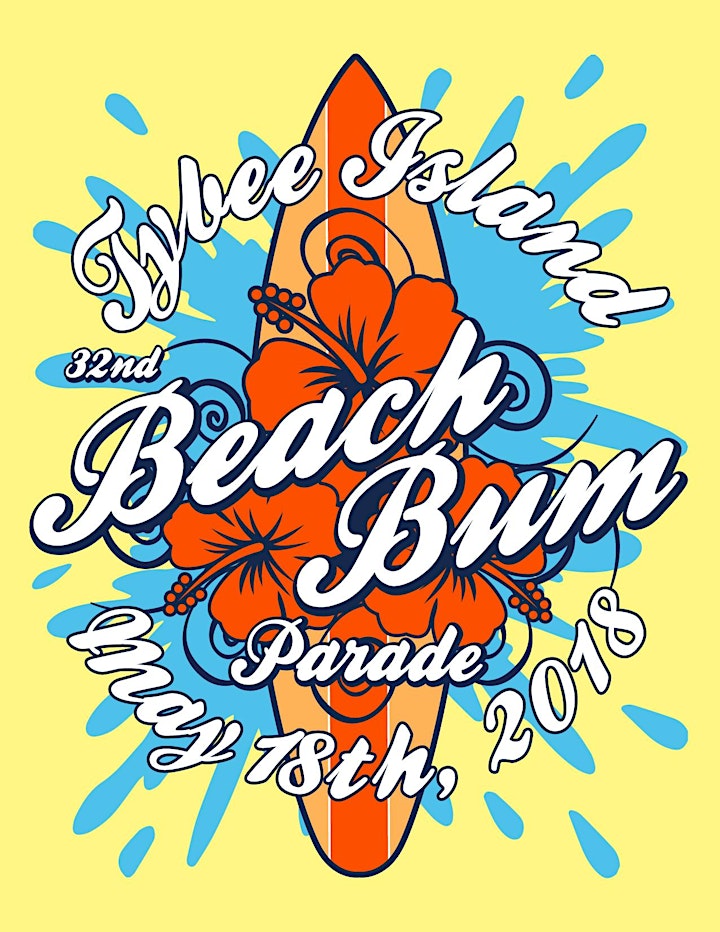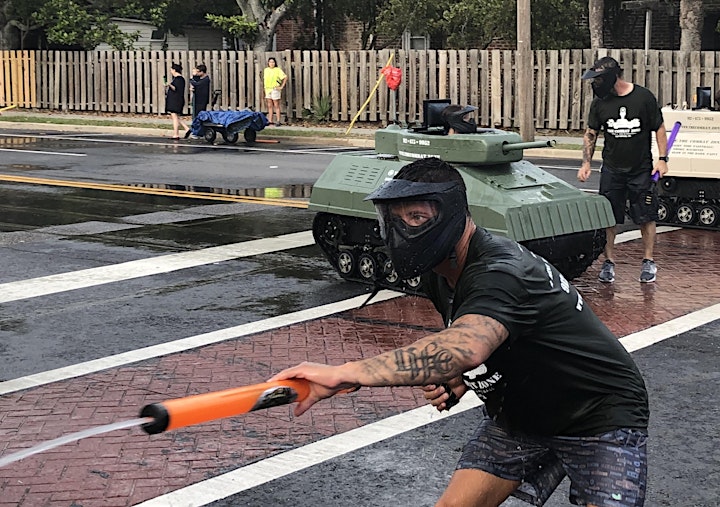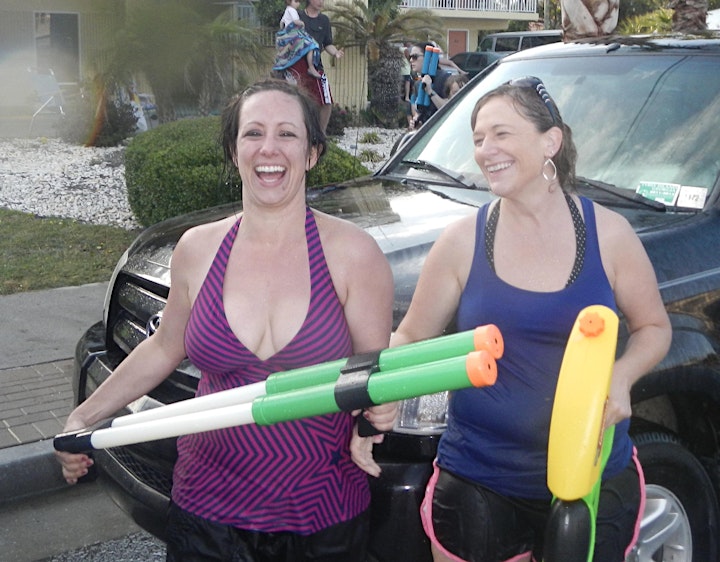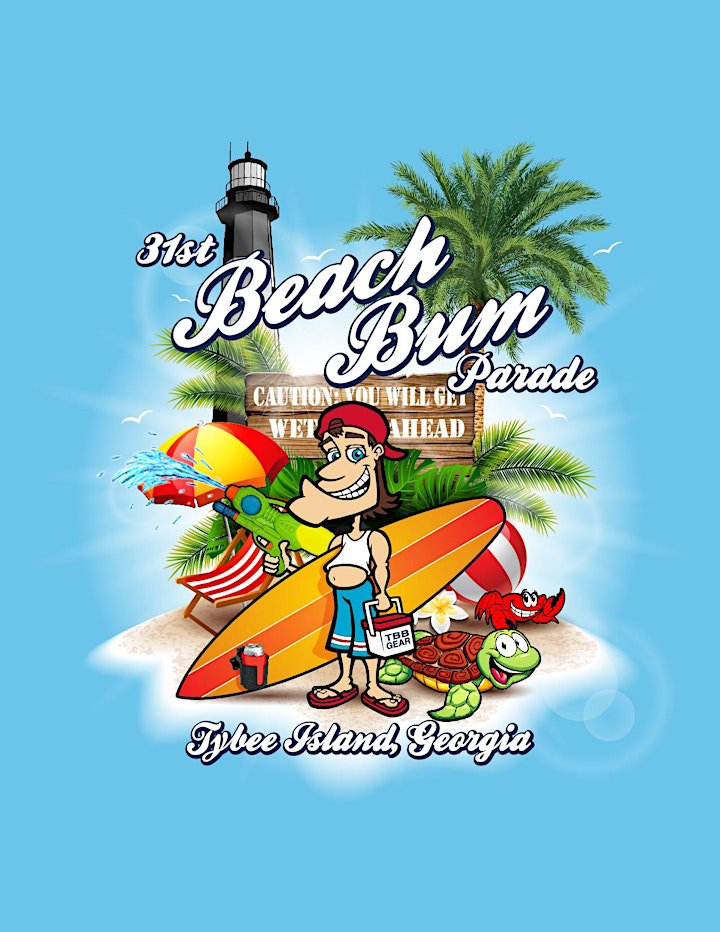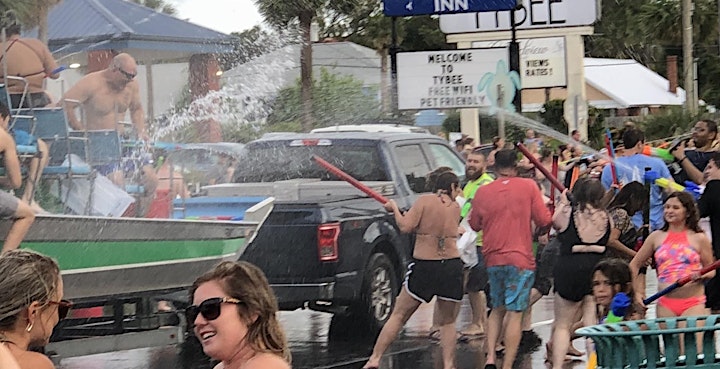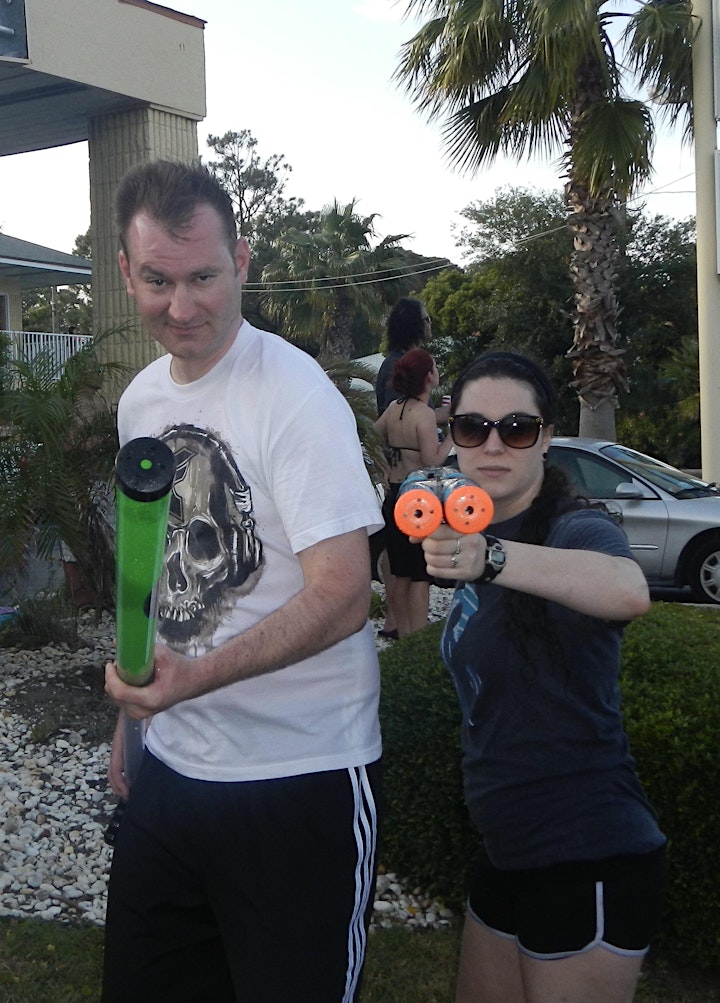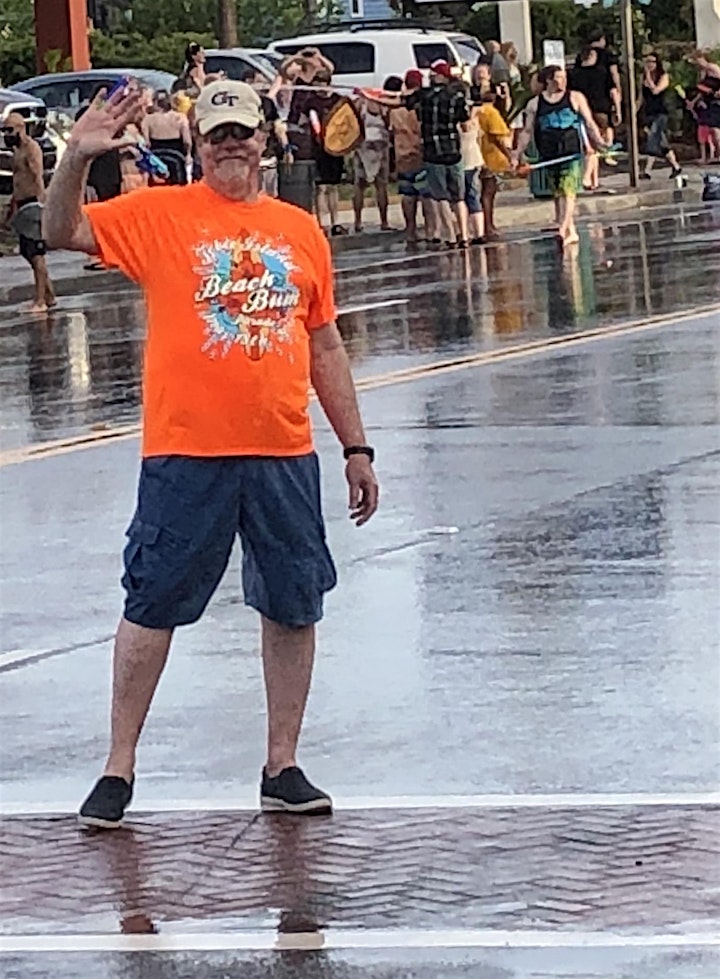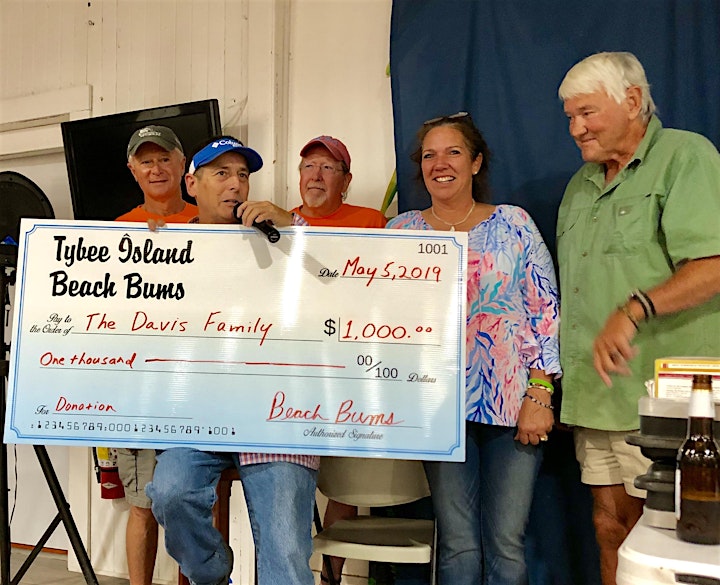 Previous Beach Bum T-Shirt Designs. Always very nice! We expect a new design from our artists by mid April and will post at that time. T-Shirts are on sale now for pick up on parade day.